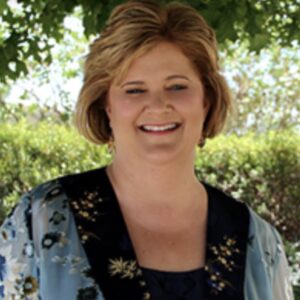 Elizabeth Gibson, CFRE, CFRM, VP of Marketing and Communications
Elizabeth Richardson Gibson currently serves as the VP of Marketing & Communications for STARRY.  Elizabeth attended The University of Texas at Austin to earn her Bachelor of Journalism degree and has over 30 years of experience in marketing & communications, fundraising, business development, operational development, and executive management. Elizabeth has worked in both the for-profit and non-profit sectors and has served as Directors of Marketing, Development and Communications for Central Texas organizations, as well as leading several national non-profits as a Chapter Executive Director.
Elizabeth worked as the Director of Development for STARRY for 6 years where she created a fundraising foundation for STARRY for individual donors and community partners.  She then transitioned to Director and then VP of Operations, where she was instrumental in creating an operational structure for STARRY throughout the state.  She most recently managed the transition of operational efforts of a six-month transition of STARRY to an independent agency in the areas of HR, Payroll, Accounting, Mission Advancement and IT.  Once the transition was completed, she moved into her current role of VP of Marketing & Communications, leading a strategic vision for internal and external communications, donor communications, social media, and public relations.  She also manages the operational grant process for STARRY. 
Elizabeth holds a Certificate of Fund Raising Management (CFRM) from the Indiana University Lilly Family School of Philanthropy, and has held her Certified Fund Raising Executive (CFRE) certification from 2012 – 2022.  She is a current member of the local and national chapters of the Public Relations Society of America (PRSA). International Association of Business Communicators, and a recent member of the Society for Human Resource Management. She has served on several local non-profit boards and worked as a freelance writer over the years. 
She and her husband live in Leander, Texas with their dog, Chewy, and enjoy their blended family of four children.  When not working, you will find Elizabeth cheering on her beloved Longhorns, and participating in events with the Longhorn Alumni Band, and hanging out at the lake while she is learning the new art of "empty nesting".