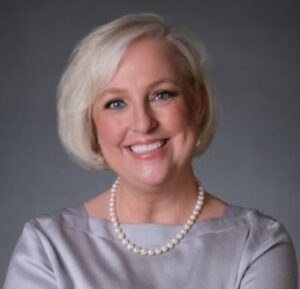 Jenny Rice Cotton, VP of Mission Advancement | 512-886-4607 | jennyricecotton@starry.org
Jenny Rice Cotton is the Vice President of Mission Advancement for STARRY.  Hailing from New Orleans, Louisiana, Jenny attended Louisiana Tech University where she earned her Bachelor in Science,  majoring in English and Biology education.  Jenny has an eclectic background from being a middle school and high school science teacher for 8 years, owning an interior design business for 7 years, being an active community volunteer for more than 20 years and most recently prior to coming to STARRY serving as President for Gracewood, a Houston based residential program and facility for homeless mothers and their children.  Jenny leads STARRY's efforts to create a mission-based sustainable funding program, working to develop meaningful relationships to connect peoples' passions to STARRY. 
Jenny and her husband have recently relocated to Georgetown.  Having 4 grown children between them, they now are "empty nesters" and enjoy getting to know their new city and the Austin area in addition to sharing a love of  traveling.