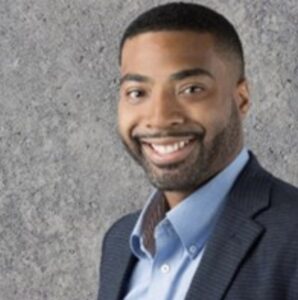 Marlon Jones, M.Div, VP of Leadership Development and Community-based Initiatives
Marlon is currently the Vice President of Leadership Development and Community Based Initiatives for STARRY where he helps to carry out the mission to nurture children, strengthen families, and restore hope through counseling, fatherhood services, foster care, and adoption. Marlon is an advocate for Fatherhood. He host the Amazing Dads Podcast and helped to establish the McLennan County Fatherhood Coalition. Marlon is the Founder and Executive Director of Indige Leaders. A program that provides culturally sensitive training and support to African American high school students. 
Marlon earned his Bachelor of Science in Sociology from Paul Quinn College and his Master of Divinity from Brite Divinity School at Texas Christian University. Marlon lives in Waco, Texas with his wife, four children and an overly protective miniature schnauzer. 
Through his expertise in the field of youth development, Marlon has assisted organizations such as the Boys & Girls Club, The Richard R Caron Foundation, The Salvation Army and Youth Entrepreneurs in strategic planning, resource development, program implementation, outcomes measurement and the management and oversight of daily operations. 
 Marlon is an active part of the social and business community in Waco Texas. He is the Senior Pastor of St. Luke AME Church and currently serves on KWBU's Community Advisory Council, the Cen- Tex African American Chamber of Commerce Center of Business Excellence Advisory Committee, United Way Waco Child Well-being Community Advisory Board, Elm Street Steering Committee, and the Waco ISD's Community Advisory Committee for Long- Range Facilities Planning.