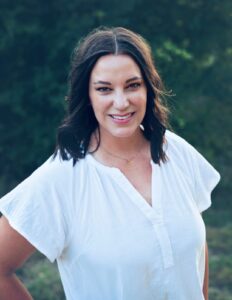 Mindy Spruill, M.MFT, LMFT-S #201475, Director of Clinical and Program Support
Mindy Spruill is a Licensed Marriage and Family Therapist Supervisor who currently works as the Director of Clinical and Program Support at STARRY. Mindy attended Tarleton State University in Stephenville and received her Bachelor of Science in Human Sciences and earned her Master of Marriage and Family Therapy from Abilene Christian University. She has 12 years of experience in working with children and families in counseling settings, community centers, schools, churches, and children's homes.  Mindy worked as a therapist for Cherokee Home for Children and Pecan Valley Centers for Behavioral Healthcare before coming to STARRY.
Mindy came to STARRY as a Team Lead and satellite counselor and later became the Regional Director for STARRY's Northwest Region overseeing services delivered to 16 counties. Now as Director of Clinical and Program Support, Mindy provides clinical oversight for all STARRY programs and serves as the agency's HIPAA Privacy and Security Officer. Mindy is an American Association for Marriage and Family Therapy (AAMFT) approved supervisor and provides clinical supervision to graduate student interns and Licensed Marriage and Family Therapist Associates.
Mindy lives in Granbury with her husband and two daughters. When she is not at work, Mindy enjoys going to church, hiking with her family, taking her kids to the zoo, and participating in her family's music sessions around the firepit.