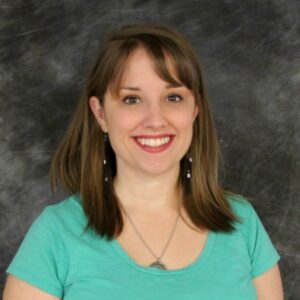 Allison Zander, Community Health Worker Supervisor
Allison Zander is the Supervisor of Community Health Workers for the Carver Center for Families working with new and pregnant moms. She is passionate about providing services to families as a preventative measure before interfacing with the DFPS system. Allison received her bachelor's in child development and is currently working on her Masters of Social Work , both from Texas State University. Allison has been with STARRY since 2013, serving in the legacy programs of the Emergency Shelter and Foster Care programs. Prior to STARRY, she worked as an Early Intervention Specialist with Early Childhood Intervention. Allison is trained as a TBRI Practitioner, Parent Café Facilitator, and a Safe Kids National Child Passenger Safety Technician. Allison loves training families, school personnel and community members in Trauma Informed Care practices to provide holistic responses to kids from hard places.
Allison lives in Round Rock with her husband, son and two daughters. She has 2 silly dogs, 2 hermit crabs and a fish. When she is not at work or school, you can find her driving her kids around in the family mini-van, catching coffee with friends, or watching the latest Star Wars series with her family.