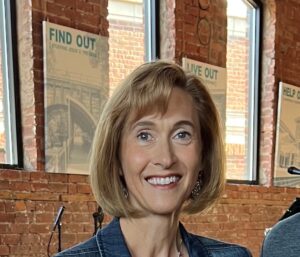 Dawn Wood, Senior Director of Business Administration
I'm Dawn Wood, the Senior Director of Business Administration. I was born and raised in Michigan and moved to Texas in 2019. I attended Hope College in Holland, MI and obtained my Bachelor's Degree in Accounting. I then received my Master's Degree of Business Administration from Grand Valley State University. I was a CPA in Michigan and have over 30 years of accounting and auditing experience with schools and nonprofits and managed many state and federal grants benefiting young children and parents. I'm very thankful to be a part of the support team for STARRY as it also benefits families in its important mission of nurturing children and building stronger and healthier families.
I live in Round Rock with my husband, Jeff. We have three adult children, two children-in-law, and one grandchild. I enjoy walks, bike rides, working on crafts, including making watercolor greeting cards, and reading. I also volunteer in my church's women's ministry, sharing the truth of God's love for all people and the life-giving hope and peace found in Jesus.