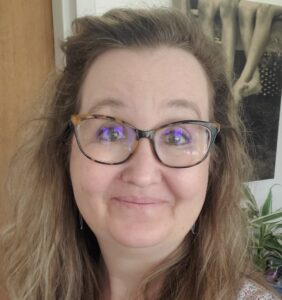 Elizabeth Messer MA, LPC #75211, Wichita Falls FAYS Team Supervisor
Buffy Messer is a Licensed Professional Counselor who currently works as the Team Supervisor at STARRY Wichita Falls. Buffy attended Texas Tech University and earned a Bachelor of Science in Human Development and Family Studies – with an emphasis in Early Childhood and a Master of Arts in Counseling from Midwestern State University.
Buffy has over 25 years experience teaching young children and providing counseling and psychoeducation to children, adolescents and families as well as college students in schools, community outreach, and counseling agencies.
Buffy lives in Wichita Falls with her three dogs and, when they are home from college, her three adult children. When she is not working, you can find her volunteering in the Texoma community, coloring (especially mandalas!), playing with her dogs, and trying to keep her poor, struggling plants alive.