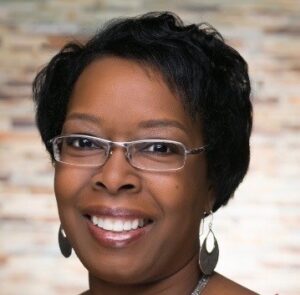 Janice Burton is a passionate, mission-focused professional with over 30 years of business and nonprofit experience in Administration (finance and accounting), Program, and Development. She holds a Bachelor of Business Administration degree in Finance from Middle Tennessee State University and is currently the Director of Development at STARRY serving the Mission Advancement team to develop, implement, lead, and manage funding initiatives and strategies and works to build and foster strong public relations through individual, corporate, and community partnerships.
She is a nonprofit business consultant and was a featured speaker at Benevon, Inc.'s national conference in which she shared success of the fundraising model's mission-centered, systemic processes of donor cultivation and engagement and its impact to drive increases in funding sustainability. In her previous role at the Community Foundation for Greater Atlanta, Janice served the Finance Team in grants processing management and accounting specialist functions. She is a visionary servant leader with a heart for helping people and mission to see lives transformed, especially the marginalized and those striving for stability and a better life. To that end, she has served as a United Methodist Certified Lay Speaker and led various finance, community program, and ministry initiatives throughout United Methodist congregations and participated in youth mentorship through Big Brothers Big Sisters Austin.
She is a public speaker, writer and author and has received honors as a contributing writer for eBible. She is a proud member of Delta Sigma Theta Sorority, Inc.  Janice's heart and soul is her amazing son, Michael!