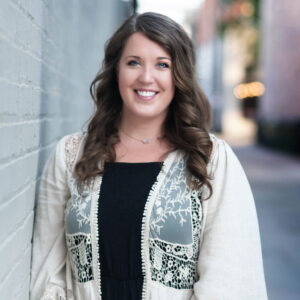 Kaylah Tullos, LMSW, McKinney FAYS Team Supervisor
Kaylah Tullos is a Licensed Master Social Worker who currently works at STARRY as the McKinney Team Supervisor and Counselor. Kaylah is a US Army Veteran, serving 4 years active duty and 4 years Texas Army National Guard. Kaylah deployed overseas for 11 months where she served in the Operation Enduring Freedom initiative as a Combat Medic. During her time in the military, she educated soldiers in resiliency trainings, combat lifesaver courses, and other first aid processes; as well as provided medical services in the field and clinical settings alongside multidisciplinary teams across the various armed force branches.
She has 8 years of experiences working with local non-profits in her community focusing on programming and serving those in need at various capacities including counseling, case management, parenting, financial needs, food insecurity, housing and transportation programs. Kaylah is passionate about education and helping others build skills and exploring ways to get more fulfillment and enjoyment from life.
Kaylah currently resides in McKinney, TX with her family. In her spare time, she enjoys quality time with loved ones, reading books, learning, painting, writing, the ocean, and being outdoors.