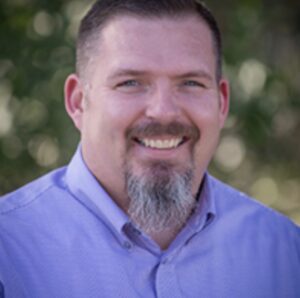 Richard Singleton is a Licensed Professional Counselor — Supervisor and CEO of STARRY, Inc.  Richard attended the University of Texas at Arlington where he graduated with a double major in History and Political Science.  He then obtained a Master of Arts in Marriage and Family Counseling and began building a vision for community-based services.
Richard joined STARRY in 2006 as a Case Manager serving children and youth in the STARRY Emergency Shelter, followed by his roles as a STARRY Counselor, Program Supervisor, Director of Counseling Services, and later, Executive Director.  Richard is now CEO of STARRY where he leads and serves an agency teeming with fantastically diverse, creative, innovative, and trauma-informed staff who provide stellar child and family services to thousands of families across Texas.
Since 2012 Richard has served as a Board Member for Texas Network of Youth Services, supporting TNOYS and its amazing staff to accomplish their mission for kids and families.
Richard lives in Leander, with his wife, son, and lightning fast Vizsla. His daughter, son-in-law, and grandson also live in Leander, providing many welcomed opportunities for the joy of grandparenting. Richard and his wife, a special education teacher, love the relaxing climate of the Rocky Mountains and spend many summers there engaged in vital, invigorating self-care.